Airline Suppliers
We are very proud of the close working relationship we have with our airline suppliers . This partnership allows us to share information and keep up-to-date with news.
---
TAP Air Portugal

TAP is the leading airline to Portugal from the UK with 82 weekly flights between London Heathrow, Gatwick and Manchester to Lisbon and Porto.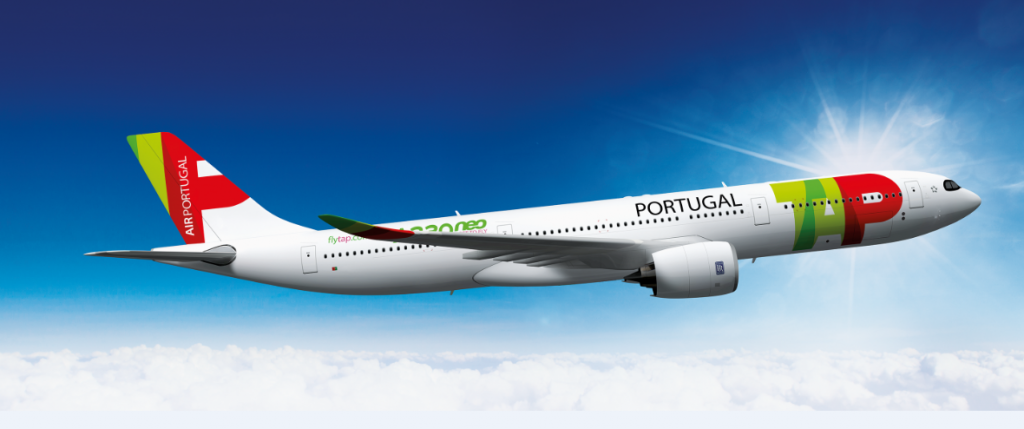 The TAP Lisbon hub, is a key European gateway at the crossroads of Africa, North, Central and South America, where TAP stands out as the international leading carrier in operation to Brazil. The company's network currently comprises 90 destinations in 36 countries worldwide.
At present TAP operates approximately 3,000 weekly flights with a modern fleet of 85 Airbus aircraft and 21 aircraft in TAP Express livery, operating the company's regional network, and totals 106 aircraft in the fleet, as a whole.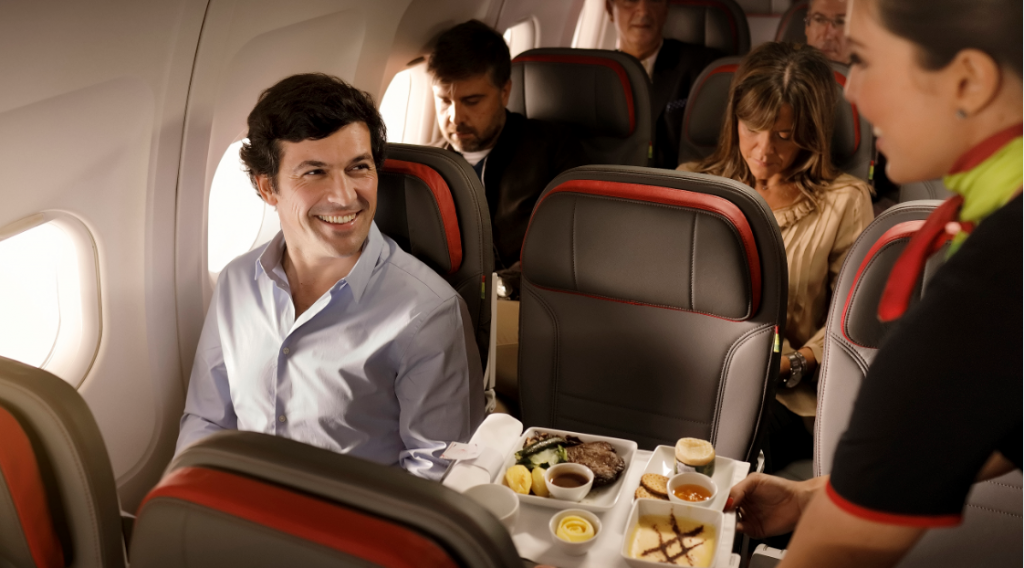 TAP has recently started a double daily flight from Dublin to Lisbon, in addition to services already available from the UK. On this route TAP will offer both business and economy class cabins.
TAP has launched a new corporate rewards programme aimed at small and medium companies called TAP Corporate. This program is in addition to the Miles & Go frequent flyer program which allows individual travellers to also accumulate their own additional miles.
To find out more information and to sign up visit https://www.flytap.com
---
The Lufthansa Group

The Lufthansa Group: Five Airlines, one aim – to create connections worldwide!
The Lufthansa Group is the world's largest aviation group, comprising premium brands of Austrian Airlines, Brussels Airlines, Lufthansa and SWISS. The Lufthansa Group airlines offer well-timed, easy transfers from numerous UK and Irish airports via the efficient hubs of Frankfurt, Munich, Brussels, Vienna and Zurich to over 310 global destinations.
---
Lufthansa

Lufthansa is Europe's only 5 star airline. Operating a modern fleet with over 350 aircraft, including the Airbus A380 and A35. Via Frankfurt and Munich bubs, offering business and leisure travellers excellent connections to and from all the important business centers and holiday destinations in Germany, Europe and around the world.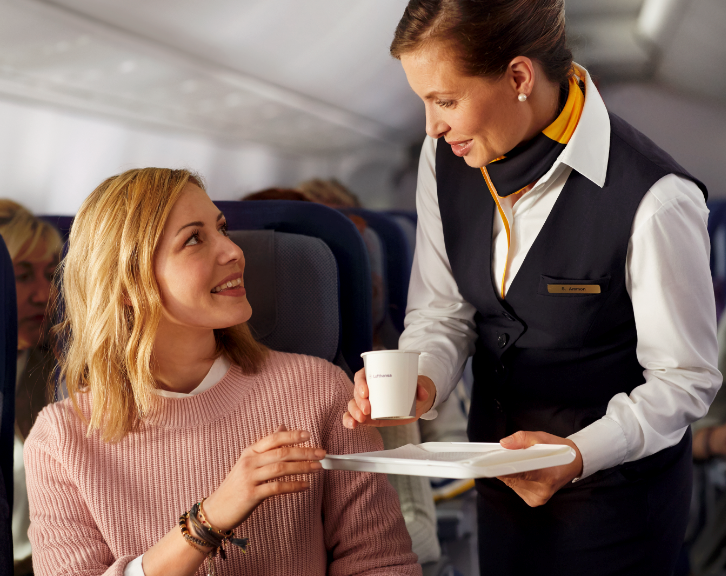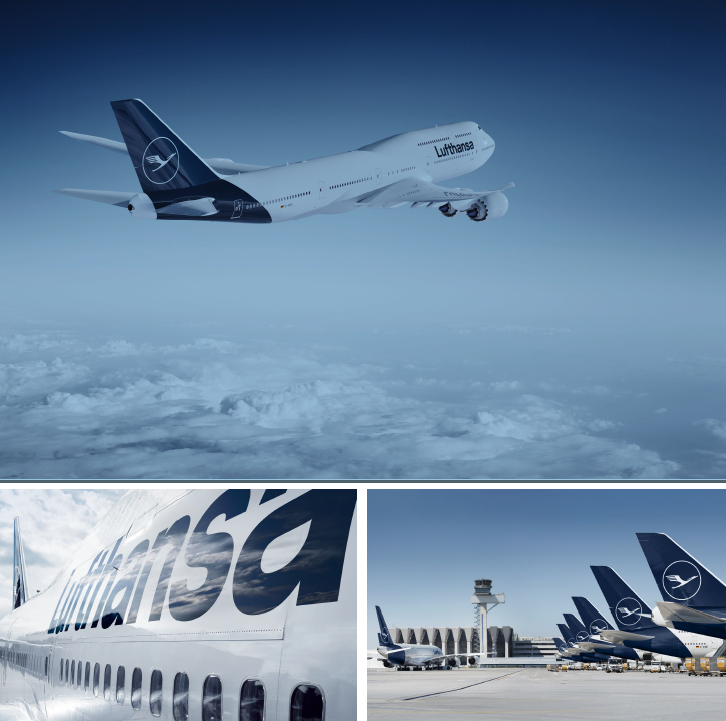 Frankfurt Airport is the central Lufthansa hub and offers a dense Lufthansa network with optimal connecting flights.
Munich Airport is the second largest and most convenient Lufthansa hub. Lufthansa has its own terminal there which was designed especially for transfer passengers.
Economy Class:-
• Comfortable, ergonomic seats with cupholders and adjustable headrests
• Inflight entertainment at each seat
• Complimentary selection of food, beverage and cocktails
Lounges : In over 70 Lufthansa lounges around the world, passengers experience exceptional services and amenities. Each space features comfortable arm chairs, complimentary Wi-Fi for business or personal needs, and various culinary works. Select lounges offer passengers showers and much more.
Connectivity : Lufthansa is dedicated to making the travel experience streamlined and efficient. Passengers can send work-related emails, chat with family, or surf the internet – with FlyNet® they enjoy broadband Internet on long-haul flights
Swiss Airlines

More than 100 destinations worldwide, with convenient hubs in Zurich and Geneva. With their award-winning 'Taste of Switzerland' culinary concept, SWISS offers a First and Business class and Economy product. New for 2021, SWISS will launch a new Premium Economy cabin.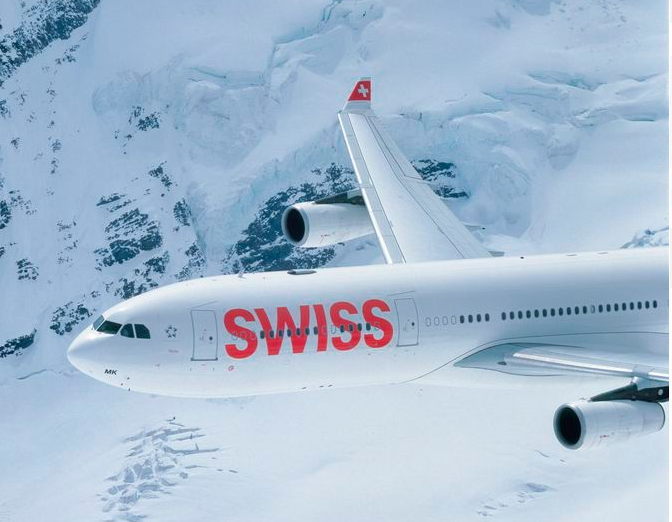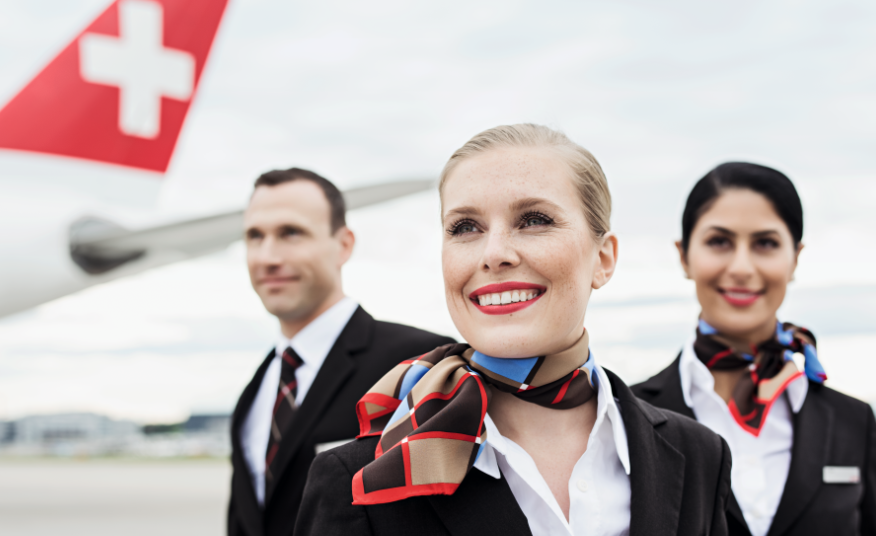 Zurich airport offers a modern infrastructure, allowing convenient connections with short transfer time. Zurich city center is only 11 minutes by train and easily accessible by rail or car. Zurich is also the commercial center of Switzerland.
Geneva airport is another practical hub for transit passengers and a prime choice for travelers who like an airport that is easy to navigate.
Economy Class
• Comfortable seat with adjustable headrest
• Choice of meals
• All drinks, including wine and spirits, are included in the service
• Entertainment program with over 140 films, TV programs and games

Lounges : Comfortable and tranquil lounges are the perfect place for travelers to escape before, after, or between flights. Premium guests enjoy outstanding service, Swiss hospitality and relaxation while they wait, with special services such as sleep rooms, work zones and gourmet food.
Connectivity: "SWISS Connect" offers inflight internet connections on all long-haul aircraft, with a choice of three data packages, available for purchase with a credit card. WiFi connection gives passengers access to emails, social media or to simply surf the internet.
Austrian Airlines

Austrian Airlines offers exceptional service with Austrian charm. With over 110 destinations worldwide with a focus on Central and Eastern Europe. With only 25 minutes of connection time, Vienna Airport is growing and remains Europe's fastest transfer hub. This is made possible by the building's 3-level concept where passengers simply change levels, not terminals.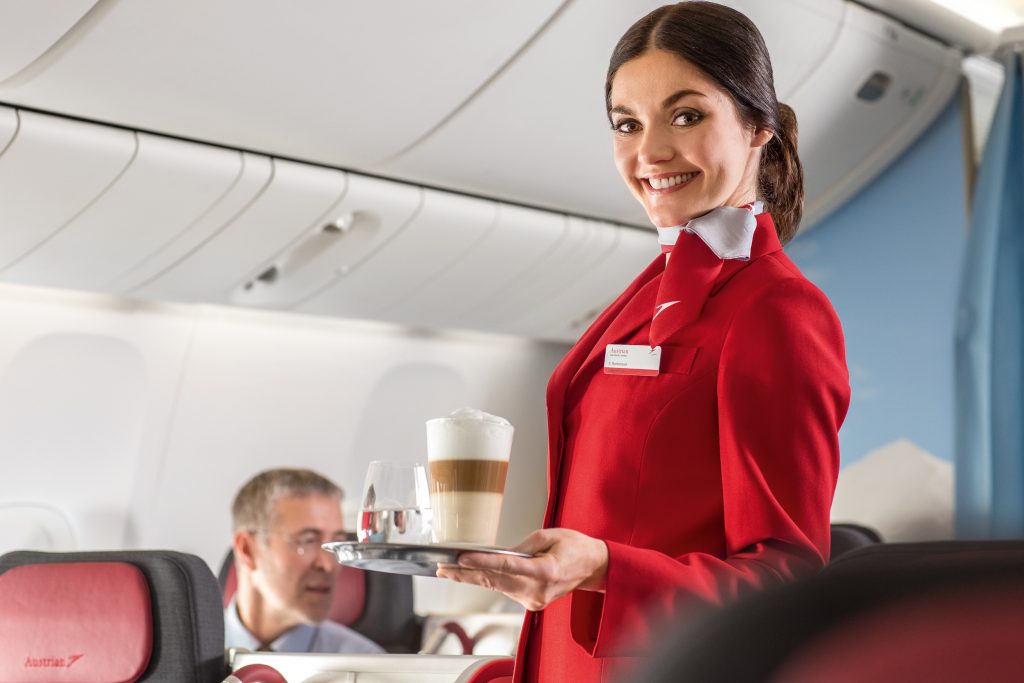 With only 25 minutes of connection time, Vienna Airport is growing and remains Europe's fastest transfer hub. This is made possible by the building's 3-level concept where passengers simply change levels, not terminals. At the Austrian Star Alliance terminal, travelers experience modern architecture, light-flooded halls, short transfer ways and a great variety of shops and dining options.
With my Austrian FlyNet®, you can always be online – even above the clouds. Passengers connect to the wireless network directly after boarding and, once cruising altitude is reached, choose from three different service packages.
Economy Class
• Ergonomic seat with a special relax position and integrated lumbar support
• Adjustable headrest
• Culinary delicacies with a choice of two main course and a large selection of beverages
• 9″ touchscreen monitor with almost 500 hours of video and audio entertainment

Brussels Airlines

Brussels Airlines offers flights from the UK to their Hub in Brussels and connecting to North America, Europe and Africa to Brussels, with 250 daily flights to over 120 destinations. Brussels Airlines is the specialist airline to Africa – flying to over 18 Sub-Saharan destinations.
All Airbus fleet of 52 aircraft, including ten newly retrofitted long-haul aircraft.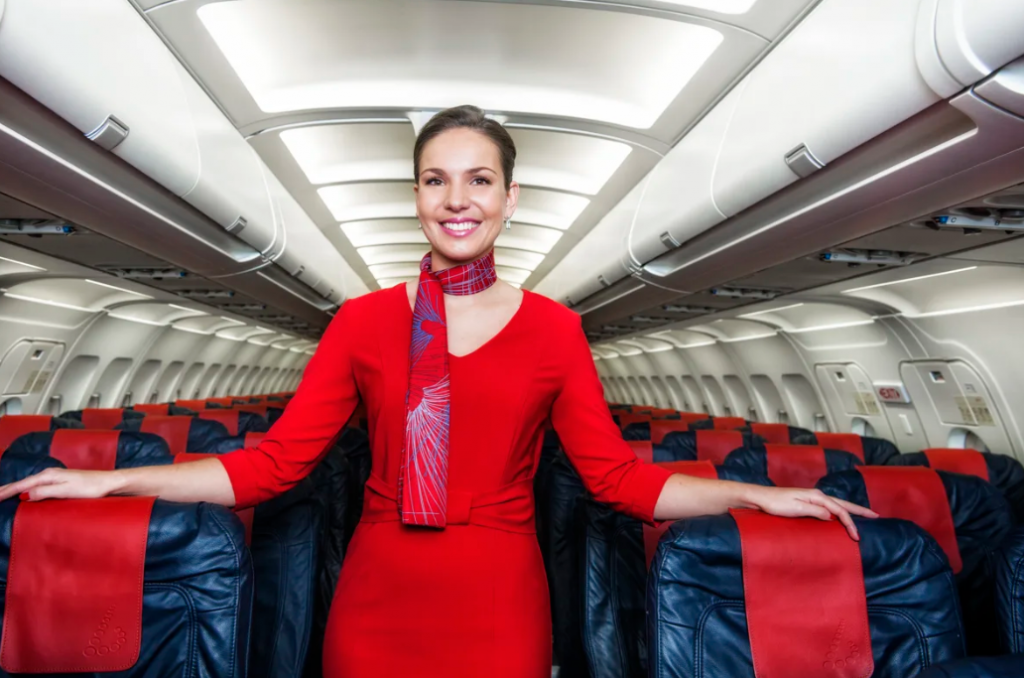 Economy
• New ergonomic seat with adjustable headrest and neck support
• Individual inflight entertainment with personal USB port and 10.1″ HD touchscreen
• Delicious Belgian and International dishes, plus fine wines and spirits
Lounges :
The Loft by Lexus is Brussels Airlines award-winning lounge in Terminal A at Brussels Airport, dedicated for flights within the Schengen-area. Its unique and spacious facilities include a wellness area, aircraft-seat-inspired nap boxes and a Neuhaus chocolate corner with live shows and chocolate tastings, plus great views over the runways.
The Sunrise is the Brussels Airlines lounge in Terminal T, dedicated for flights to Sub-Saharan Africa and includes a comfortable nap-room and quiet working environment.
The Suite is Brussels Airlines lounge in Terminal B, dedicated for flights to non-Schengen areas with separated work and relax areas. The Suite is also available at Kinshasa N´Djili Airport.
---
Lot Polish Airlines

Established in 1929 LOT is one of the oldest operating airlines. Now a modern airline with a fleet of over 70 aircraft and a network to over 100 destinations LOT has been at the forefront of passenger air travel for 90 years.
With a modern fleet of 787 Dreamliners exclusively operating to long haul destinations LOT offers a 3-cabin service across the entire network except for domestic connections.
Lot was the first European scheduled airline to operate the 787 Dreamliner. LOT's fleet now comprises of a combination of B788 & B789 aircraft offering 3 classes of travel. A proud member of the Star Alliance offering seamless travel throughout the world through code-share agreements with partner airlines.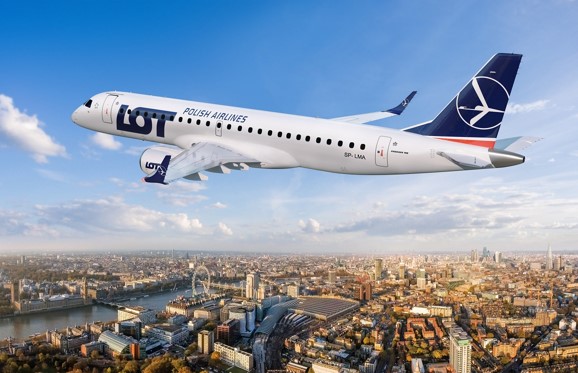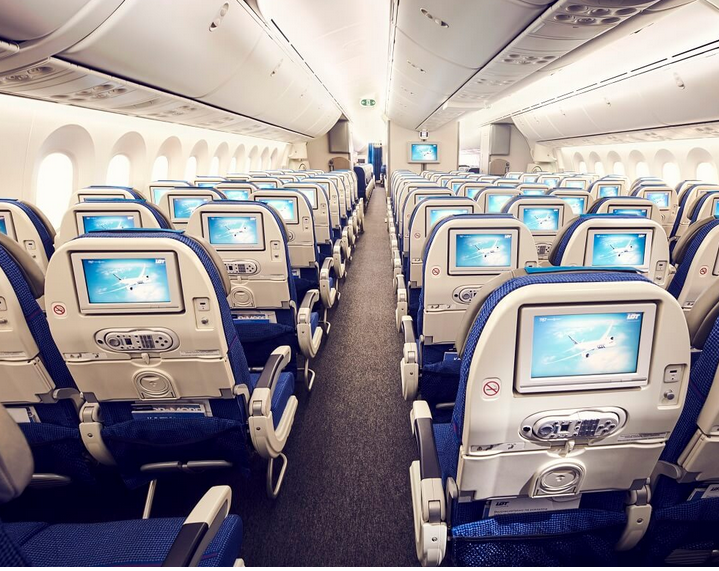 2019 saw LOT open 3 new direct flights from London City Airport to Warsaw, Budapest and Vilnius. Flights operate to each destination twice a day during the week with one flight a day on the weekend.
LOT is the only airline to offer a 3-cabin service between London City Airport and Europe. 4 new Embraer E190's were acquired to operate this route. This aircraft offers exceptional comfort with its 2 x 2 configuration and a seat pitch of 31" with adjustable headrests.
For more information and to join the reward scheme miles and more visit www.lot.com
---
Etihad Airways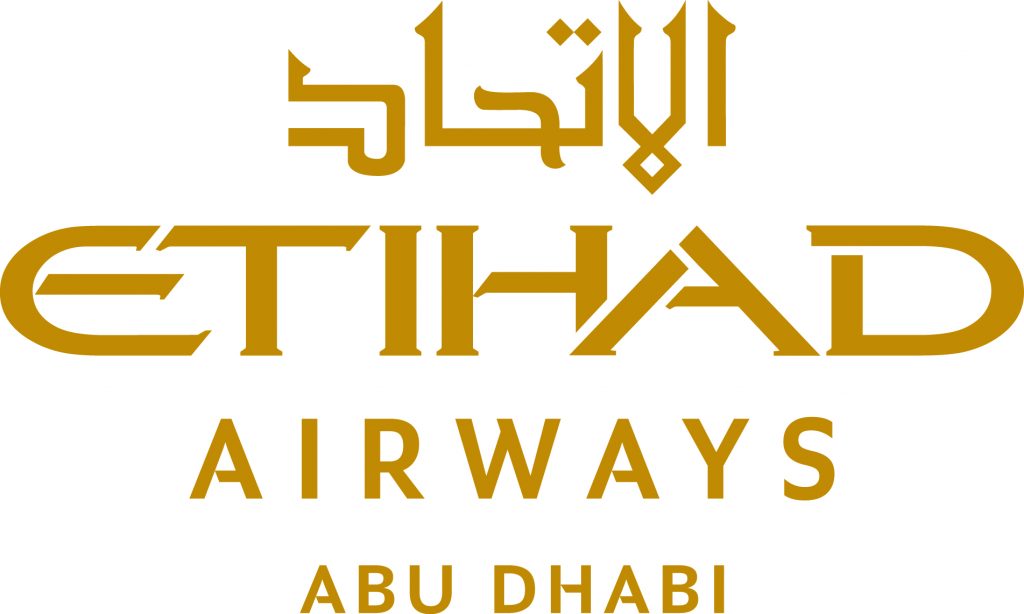 Etihad Airways believe your clients' journey should be more than just travel, offering a personal experience with tailored options every step of the way. Their vision is to be the best airline in the world, connecting the globe via their hub and home, Abu Dhabi.
Etihad's loyalty programme is a tailor made solution for companies with between 2 and 50 business travellers, connecting your Etihad Guest accounts to an equally generous company scheme. The traveller collects the miles along with the business, earning you even more free flights.
Everyone benefits
• It's free to sign up.
• The traveller earns Etihad Guest miles for themselves.
• The business earns a percentage of those Etihad Guest miles.
• You can manage your account online.
• Redeem miles for free flights, upgrades, gifts from our Reward Shop or even cash via PointsPay.
For more information visit Etihad's BusinessConnect website: https://www.eapbusinessconnect.com/
---
Qatar Airways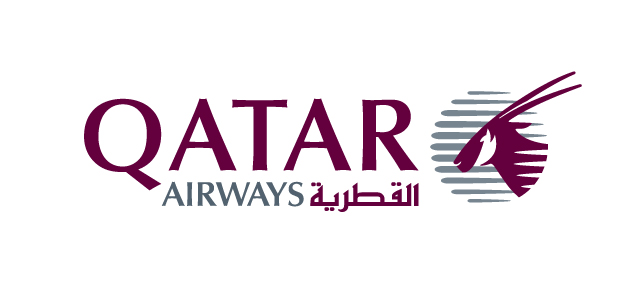 Immerse yourself in a world-class journey with Qatar Airways Start your journey with an unforgettable travel experience. Award-winning service, comfortable seats and up to 4,000 in-flight entertainment options awaits onboard one of the youngest fleets in the skies.
Qatar Airways flies from the UK to Doha 97 times a week from its London Heathrow, London Gatwick, Manchester, Cardiff, Edinburgh and Birmingham gateways, with onwards connections to more than 150 key business and leisure destinations around the world.
Comfort redefined in Economy Class Experience one of the widest and most spacious seats available in the sky in Economy Class. Settle into your own personal space with plenty of room to eat, sleep and stretch out comfortably. Key features include:
• A selection of meal choices catering for a variety of tastes and preferences
• Extra-wide seats with adjustable headrests for comfort and mobility
• Light pillows and soft fleece blankets for a well-rested travel experience
• Up to 4,000 in-flight entertainment options on a 10.6-inch LCD personal screen
The lounge onboard the state-of-the-art Airbus A380 is your sanctuary in the sky, the ideal place to relax, read your favourite magazine, or enjoy canapés and signature beverages. Entertainment that comes alive Lose yourself in 4,000 entertainment options on-board. Smooth connections Hammad International Airport offers a smooth and effortless travel experience, enhanced by world-class shopping and dining, free Wi-Fi and multiple quiet areas to relax.
---