Sponsorship
Marine Travel sets itself a corporate social responsibility policy to ensure we give as much back to our local community as we can. One way we look at doing this is by getting involved with local and nationwide sporting teams.
---
Canterbury Rugby Club

Since 2007 we have been pleased to support Canterbury Rugby Club and we are delighted to announce that Canterbury Rugby Club's base has been renamed The Marine Travel Ground Merton Lane. The new deal will help the club to further its role in the community, this has been the motivation behind the enhanced deal says Marine Travel Managing Director David Thompson. Welcoming the new backing .the club's Commercial Manager, Giles Hilton, said: "This extra funding is great news. It will enable us to enhance our offering to the club's junior teams from Under 15s to 18s and ensure we have the best pathway for home grown talent to progress into senior rugby. The income will fund the new Lead Coach for these age groups, Mark Livesey." The company has been a committed supporter of the rugby club and gives extensive backing to community sport at both local and national level. David Thompson said: "We are honored to be a part of this great community club – it's the special people and volunteers that make the club so great giving up their time f or free to make the club tick. We are just delighted to be able to help financially in some small way to assist the club in giving the tools needed by these people to make their role a little easier"
Marine FC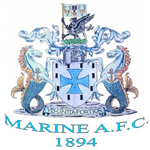 We are proud to announce that we have agreed to front the Marine FC home and away first team shirts in a five year deal until 2017. Marine FC Chairman Paul Leary said: "This is a very exciting and unique sponsorship announcement to make. I am indebted to Managing Director David Thompson for making a commitment on behalf of the marine travel company for such a long period and I would like to thank him for this and for his decision to become a major sponsor of Marine Football Club".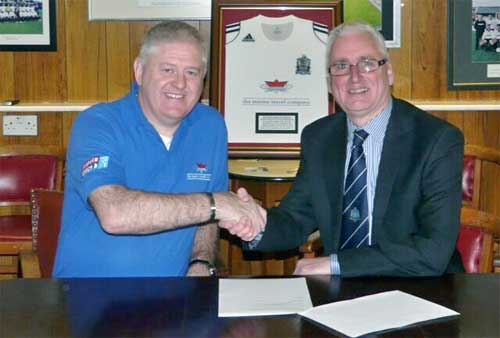 Clark Jets Rugby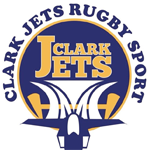 Clark Jets Rugby Sports aims to introduce and develop rugby in the Philippines. In 2011, Clark Rugby Club started enhancing the skills of the Bahay Bata children which are at the age of going solo. Due to age restrictions the orphanage cannot accommodate all of the children. The Clark Rugby Club believes in the capabilities and determination of each child. This is the reason behind the Clark Jets Rugby Sport Club. https://www.facebook.com/clarkjetsrugbysports/